Fancy being a safe cracker? Its not as easy as the movies make out!  Safe engineers require alot of training/experience and tools.   If you fancy expanding into this exciting area of locksmith then the MLA runs a 2 day residential safe course dealing with domestic and light to medium commercial safes.
Contact us for our
Free Safe Opening and Repair Course Pack
or call FREE on 0800 783 14 98
What Does this 2 Day Safe Course Cover?
Introduction to start at common level of knowledge.
Overview of safe construction, locking methods and opening techniques, including wording of invoice to cover work completed.
Drill technology including sharpening, Drill rigs type and use.
Hard plate penetration and lock manipulation methods through drilled hole.
Relocking devices in detail- pitfalls and rectification.
Safe repairs following opening by penetration.
Safe repairs and maintenance as a result of user problems excluding lock-out.
Alter combination & cut new keys.
Final assembly adjustments, test & hand safe back to customer.
All subjects covered will be by taught by lecture and demonstration. In the case of safe opening, students will examine safes in open state followed by practical opening of a randomly selected safe in teams of two by drill and tool manipulation, a case of a lock-out due to relocker activated will be demonstrated.
For more information on this course please contact us or call us on 0800 783 14 98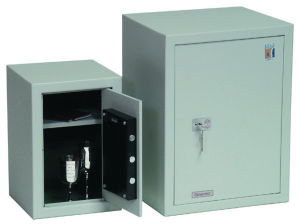 View our Locksmith Training Course Costs and Dates on which the courses commence.
Next Course Date:
Safe Opening & Repair Course
Date:
12th November 2016
to
13th November 2016
Cost:
Member Price: £640
Location:
The Security Centre(NW)Ltd
,11 Weir Street, Blackburn, Lancashire, BB2 2AN
Recommended Further Reading
Steffan George
Hi there - I'm director of business development here at the Master Locksmiths Association. Feel free to add me to your circles on Google + by visiting my
Steffan George
profile. I'm also on Twitter
@Steffan_MLA
Latest posts by Steffan George (see all)