In order for a standard level CRB check (or above) to be performed on an individual then they have to either be working in a "registered" job (e.g. working closely and permanently with children or the vulnerable) or be on the exceptions order for the rehabilitation of offenders act.
This means that it's actually illegal for the majority of locksmiths to get standard level CRB (Criminal Record Bureau – Now the Disclosure and Barring Service) checks done. Well thanks to the significant amount of work put in by the Master Locksmiths Association and its members the law was changed in mid-2009 to enable the MLA to perform this level of vetting on its members.
Whilst this level of vetting could be carried out on traffic wardens and vets, the only vetting legally available to locksmiths was a basic disclosure – a check that only highlights un-spent convictions. This is due to the Rehabilitation of Offenders Act, and in particular the exceptions order for this. In order to get Standard Level disclosure (or above) in the ordinary day-to-day performing of a job then that job has to be on the exceptions order.
Following an intense lobbying process by members and the MLA itself, numerous meetings and discussions with Home Office and Ministry of Justice officials, Criminal Record Bureau staff, senior police officers and MPs, the path to get the law changed became clear and a business case was created and submitted. This was then debated in the House of Commons and the House of Lords with Maria Eagle, the Minister of State, Government Equalities Office, who said at the sitting in the House of Commons, "Before giving somebody access to house keys or, even more crucially, the keys to a hospital or an old peoples home, it is not unreasonable to expect that person to have been checked and assessed as being trustworthy and honest." The outcome of the debates was that the MLA has been written into the Exceptions order as being allowed to perform checks on members.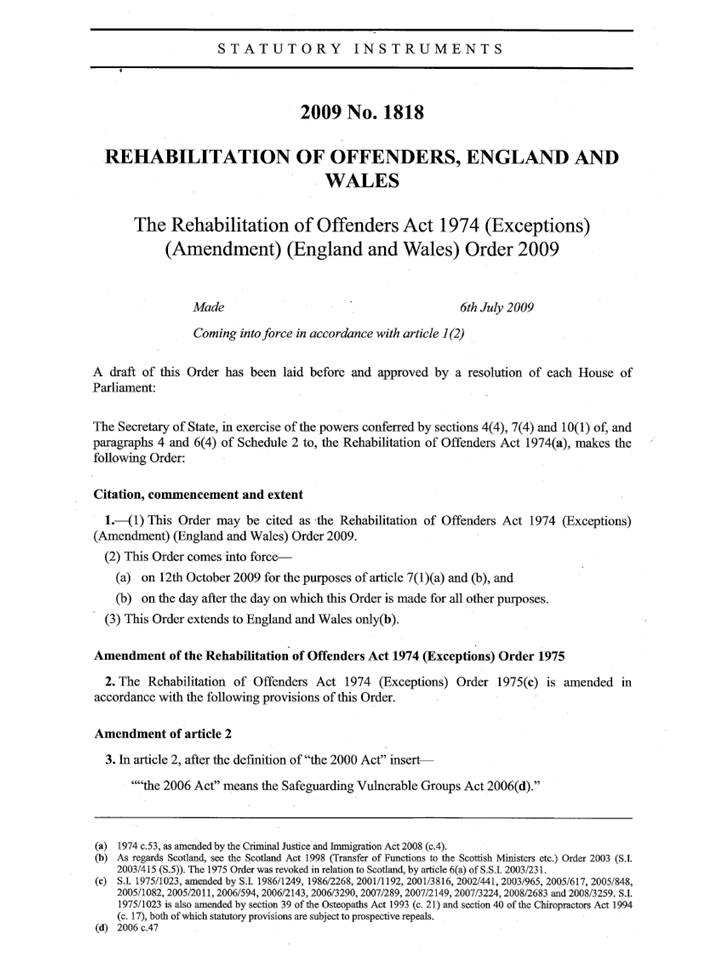 This significant success has led to a serious ramp up in PR activities at both a national and regional level, to capitalise on the ability to perform this vetting and thereby protect the general public.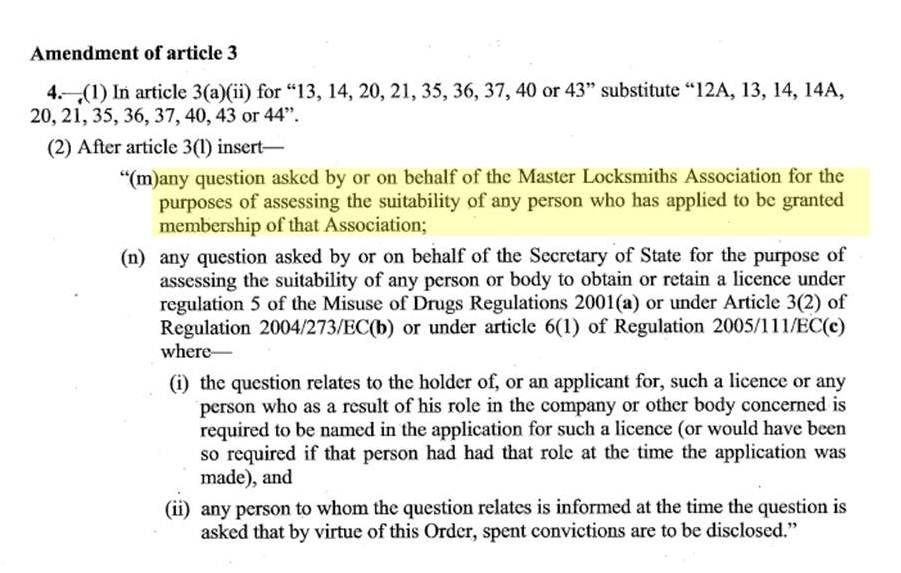 Yes – there is the basic disclosure that anyone can have done, but note this is not performed by the Disclosure and Barring Service  (so they're not full criminal record background checks) and most importantly don't contain any information on spent convictions, meaning they don't provide a full disclosure of any convictions.
Yet another reason to make sure you choose a MLA licensed locksmith.
Steffan George
Hi there - I'm director of business development here at the Master Locksmiths Association. Feel free to add me to your circles on Google + by visiting my
Steffan George
profile. I'm also on Twitter
@Steffan_MLA
Latest posts by Steffan George (see all)
Find Your Local MLA-Licensed Locksmith